My latest short story, "Letter to Mack", was published in the July issue of the New English Review. It is part of the collection "The Sphere", available through Amazon. I have been publishing at the NER since January this year.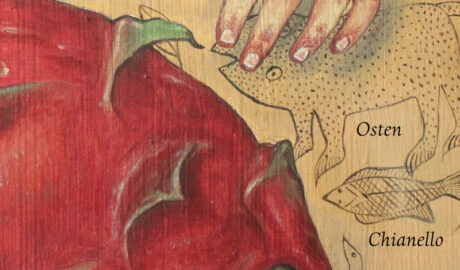 I was away from here for a little while, working and concerned with other stuff. But now I am back, and so is Geist magazine, in a beautiful Summer edition, that you can read online or purchase in print from our shop. Since I prefer reading in paper, I recommend the print version, of course. It took a while, but I think it's worth it. Let me know your thoughts.
I would like to wish all readers and whoever visits this website (it can't be too many) a Happy Easter. It's a nice sunny day here, I hope it is too wherever you are. As a Easter message, I give you here Strindber'gs words from a book I recently edited and published: "All the errors and mistakes which we have made should serve to instil into us a lively hatred of evil, and to impart to us fresh impulses to good; these we can take with us to the other side, where they can first bloom and bear fruit. That is the true meaning of life, at which the obstinate and impenitent cavil in order to escape trouble. Pray, but
People who know me know that I have been very critical almost from the very start of the whole global reaction to "Covid" and the unprecedented use of authoritarian measures such as forced masks and "lockdowns", among other measures which have proven to be not only useless, but harmless. I am also very wary of this strange mass vaccination campaign with a new technology whose long-term effects we do not know, and ideas such as "vaccine passports" (to my mind, vaccinations should be optional and never forced, directly or indirectly). Now, many people are hoping that as the pandemic eventually subsides, things will get back to "normal". But will they? Hasn't "normal" already changed by the imposition of such norms
Books for the ages.
We create beautifully crafted books, both in print and e-book format.
We also offer translation and editorial services.